August 16: 03P-6
I flew to Denver to stay with my sister while our aunt planned a surprise party for our mother's 80th birthday. I was in the nosebleed section of the airplane and every germ in there congregated in my seat with a beautiful view of the side of an engine. I was sicker than a dog within three days, but my sister had other plans. "The show must go on," she said.
"What show?"
"The skit we--you and I and Nancy--are doing at the party."
"Better forget about me. My voice is going."
Her response? No mercy. Just more pills.
The show did go on, but I took a break from the chaos of planning and went for a walk in my old childhood rambling area along Glacier Creek. Back then I wasn't a sand sculptor. I still remembered the sand bars I found along the creek, but now I see sand differently.
I even got rained on, the ultimate blessing to one whose most recent memories are of southern California in August.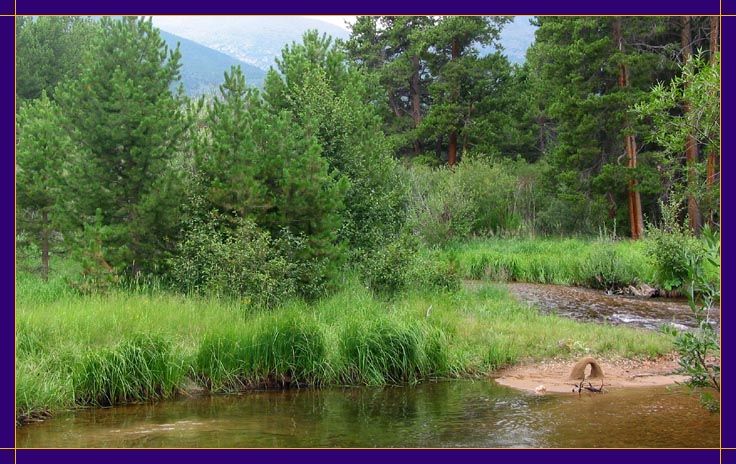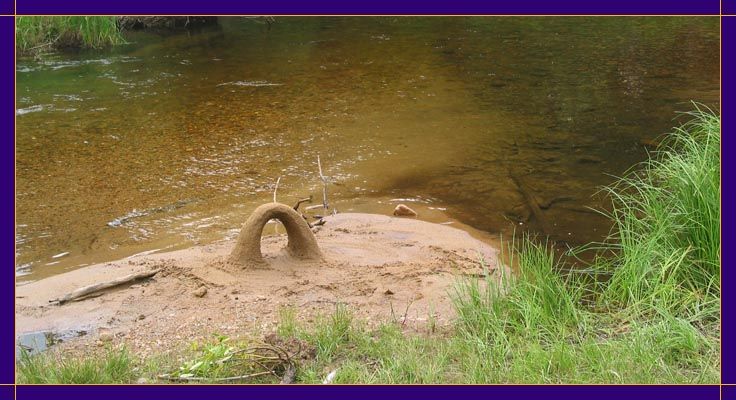 The party was a howling success. My mother was completely speechless--an almost unheard-of state--when her friends and family came trouping around the cabin corner to the tune of my sister's bagpipes. It was great, even if I did feel as if a hot poker was in my throat all the time.